[ad_1]

As I write this, there are just 55 calendar days until AWS re:Invent 2018. My colleagues and I are working flat-out to bring you the best possible learning experience and I want to give you a quick update on a couple of things…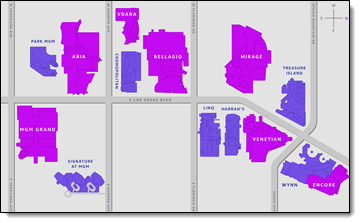 Transportation – Customer Obsession is the first Amazon Leadership Principle and we take your feedback seriously! The re:Invent 2018 campus is even bigger this year, and our transportation system has been tuned and scaled to match. This includes direct shuttle routes from venue to venue so that you don't spend time waiting at other venues, access to real-time transportation info from within the re:Invent app, and on-site signage. The mobile app will even help you to navigate to your sessions while letting you know if you are on time. If you are feeling more independent and don't want to ride the shuttles, we'll have partnerships with ridesharing companies including Lyft and Uber. Visit the re:Invent Transportation page to learn more about our transportation plans, routes, and options.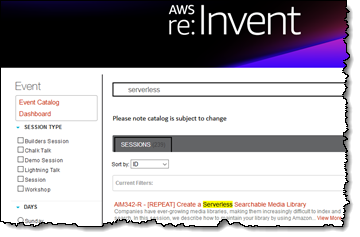 Reserved Seating – In order to give you as many opportunities to see the technical content that matters the most to you, we are bringing back reserved seating. You will be able to make reservations starting at 10 AM PT on Thursday, October 11, so mark your calendars. Reserving a seat is the best way to ensure that you will get a seat in your favorite session without waiting in a long line, so be sure to arrive at least 10 minutes before the scheduled start. As I have mentioned before, we have already scheduled repeats of the most popular sessions, and made them available for reservation in the Session Catalog. Repeats will take place all week in all re:Invent venues, along with overflow sessions in our Content Hubs (centralized overflow rooms in every venue). We will also stream live content to the Content Hubs as the sessions fill up.
Trivia Night – Please join me at 7:30 PM on Wednesday in the Venetian Theatre for the first-ever Camp re:Invent Trivia Night. Come and test your re:Invent and AWS knowledge to see if you and your team can beat me at trivia (that should not be too difficult). The last person standing gets bragging rights and an awesome prize.
How to re:Invent – Whether you are a first-time attendee or a veteran re:Invent attendee, please take the time to watch our How to re:Invent videos. We want to make sure that you arrive fully prepared, ready to learn about the latest and greatest AWS services, meet your peers and members of the AWS teams, and to walk away with the knowledge and the skills that will help you to succeed in your career.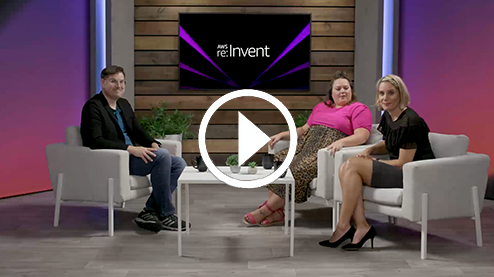 See you in Vegas!
— Jeff;


[ad_2]

Source link